Yaowarat Road is in Samphanthawong district, is the head route to the Bangkok China town. China town in Bangkok is the best as Bangkok street food tour. Here you can walking and roaming because of its narrow roads, charming shop-houses, and activities that are going around the street. So for all the tourists China town is a must place to visit to make your trip memorable.
History:
China town is included in the oldest city in Bangkok. This happens due to Chinese settlement on Chao Phraya River after the king Rama 1 moved the capital from Thonburi to Rattanakosin. By this route, Chinese and Siamese do the trading. In1891, the King Rama V give the order to construct the road named Yaowarat road. Along with Yaowarat road, Charoen Krung Road, Songwat Road, Songsawat Road, Mangkon Road, Chakkrawat Road, and Ratchawong Road, are also constructed. The central market of Yaowarat road is Sam Peng. It is the best location for businesses. There is a number of shops that sell gold, stationery, garments, electric good, antiques, computer parts and much more. The land prices on Yaowarat is too high that only rich Thai families own this land. In addition, the land area is limited, which make it more expensive. The history still lasts long till now as you can see many gold shops along the road at day time. At night, Chinatown become street food venue for local also tourists as famous place for Bangkok street food tour.
Important spots in Bangkok's China town:
There are amazing things to do when you visit Bangkok's China town so the guest never wants to miss those places.
Tomb and shrines:
Must go to tomb and shrines in China town especially The Guan Yin Shrine, which is the centre of attraction for tourists. You will find a nine hundred years old statue in the middle of shrine.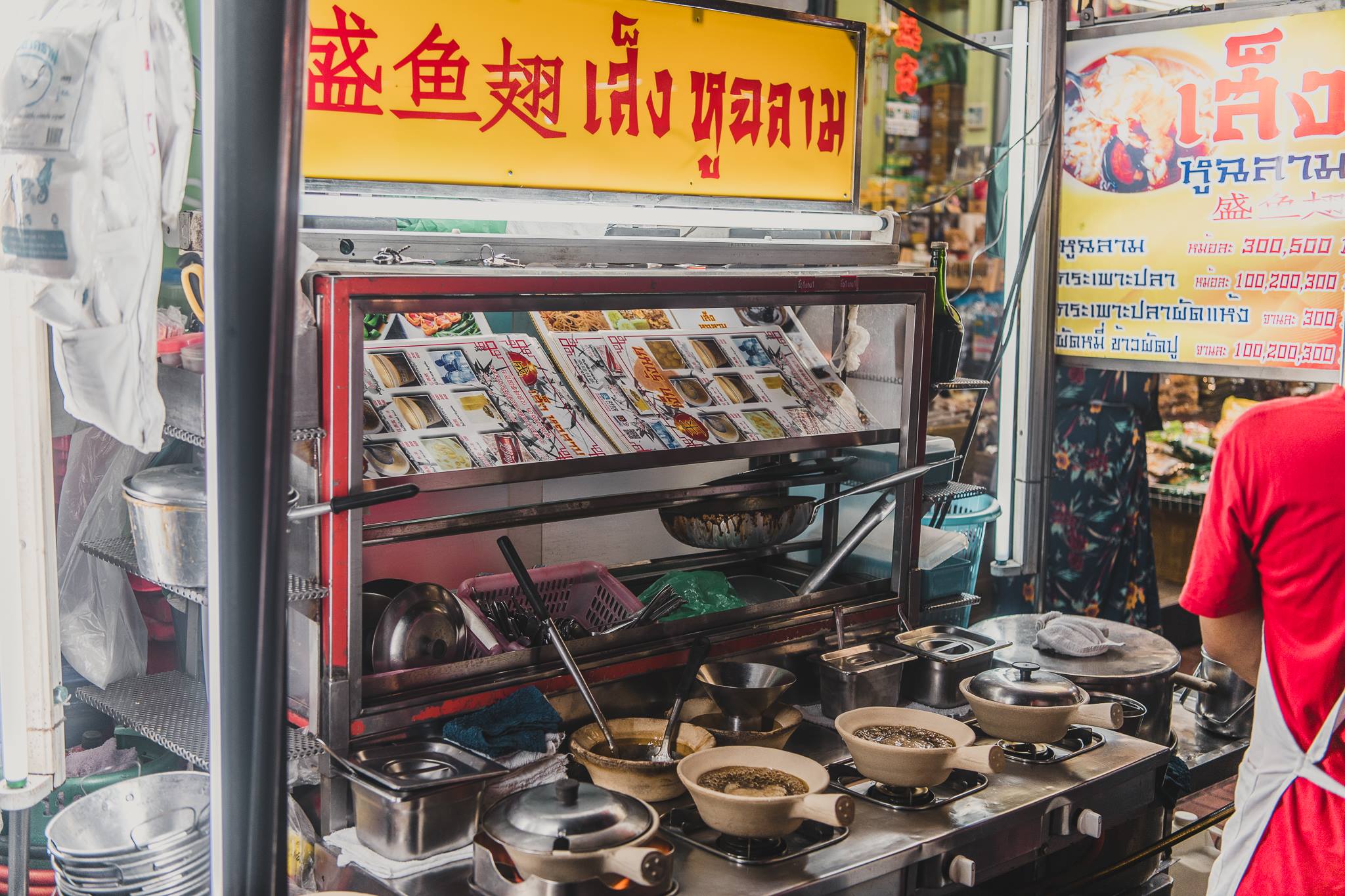 Food:
If you are a foodie person, Bangkok street food tour is the must when you're in Bangkok. You will be amazed to see the variety of food. One can eat prawns, crabs, birds nest soup and much more. The prices are very reasonable there. The food they served is always very fresh. The real fun is to visit the Yaowarat Street at night. You can take Bangkok street food tour because this time more food corners and shops are open. Busy road and lightning give a stunning view of the market. One can enjoy more restaurant at night.
📌 Tips
Most of food stalls are open Tuesday-Sunday from 7PM onwards. More information please see detail in Sawasdee Chinatown.
Shopping:
If you are planning to shop then go to Sampeng Lane in Chinatown, which is Narrow Street with a number of shops to entertain you. The things are sold on wholesale prices in this market. There you will find garments, different types of fabric, electronics, jewelry, bags, and other goods. Due to narrow streets of Chinatown, cars cannot pass through this so people walk by themselves to shop. In those narrow streets, tuktuk could be a good option to visit Chinatown markets.
Day or night, both time you will find the Yaowarat Street busy and crowded. Nevertheless, it is always colorful and inviting. One can roam around the whole day in the busy streets without getting bored. Moreover, if you are hell tired, massage outlets are there to give you a feeling of relaxation. It is better to visit China town in some festive time like on the New Year because at this time China town looks the best.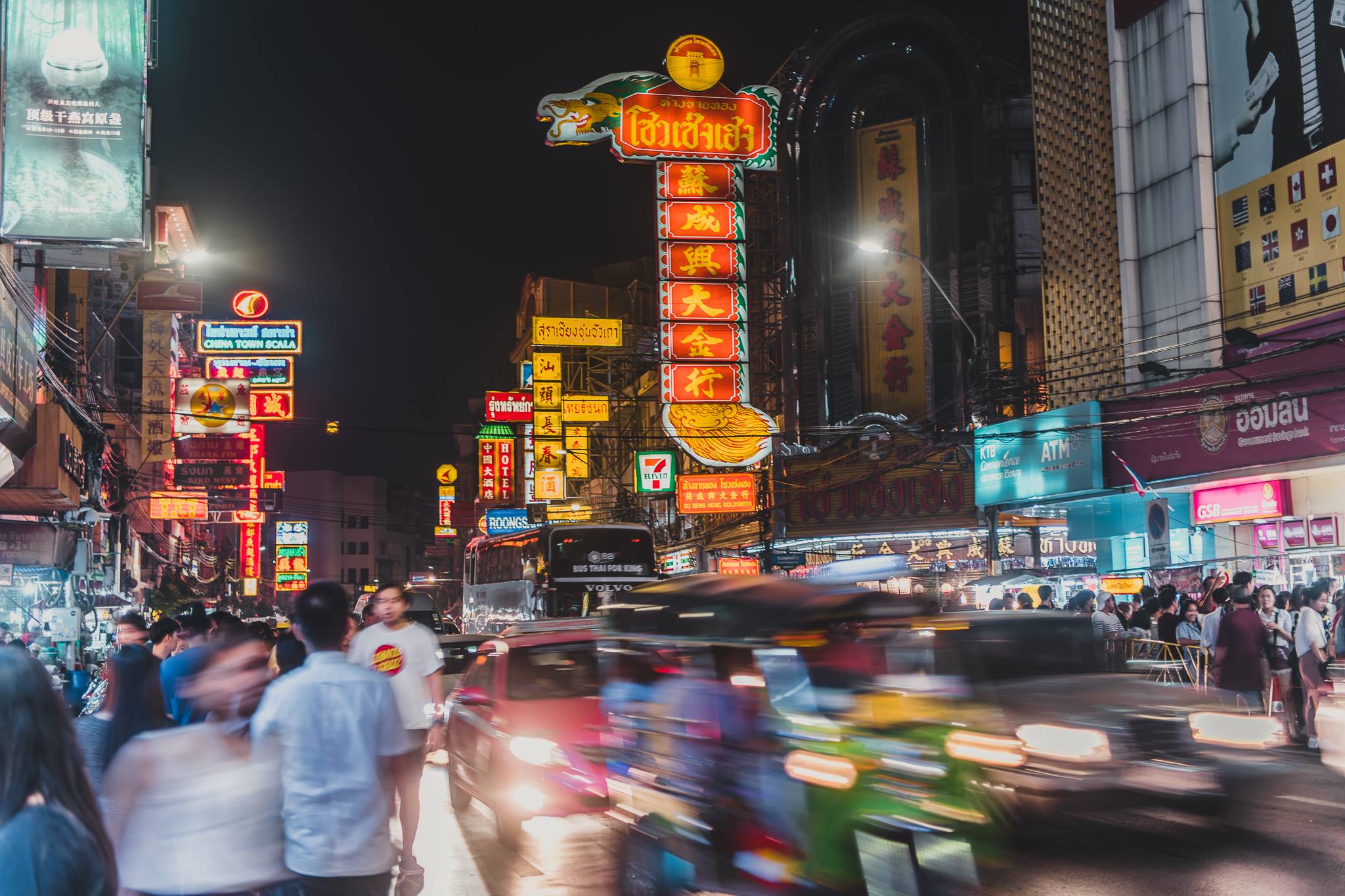 Why use tuk-tuk's for traveling:
There are various ways to travel around those amazing places but you will find Tuk Tuk the best. Sawasdee Chinatown is the most adventurous Bangkok street food tour and unique way to discover and roam in the city. This three-wheeler rickshaw is very affordable for the tourists. Travel using tuktuk will allow seeing the fascinating and charming view of the streets and city because of no windows. You can stop tuk-tuk at any place you want. It is smaller in size so it saves you from the traffic jam.