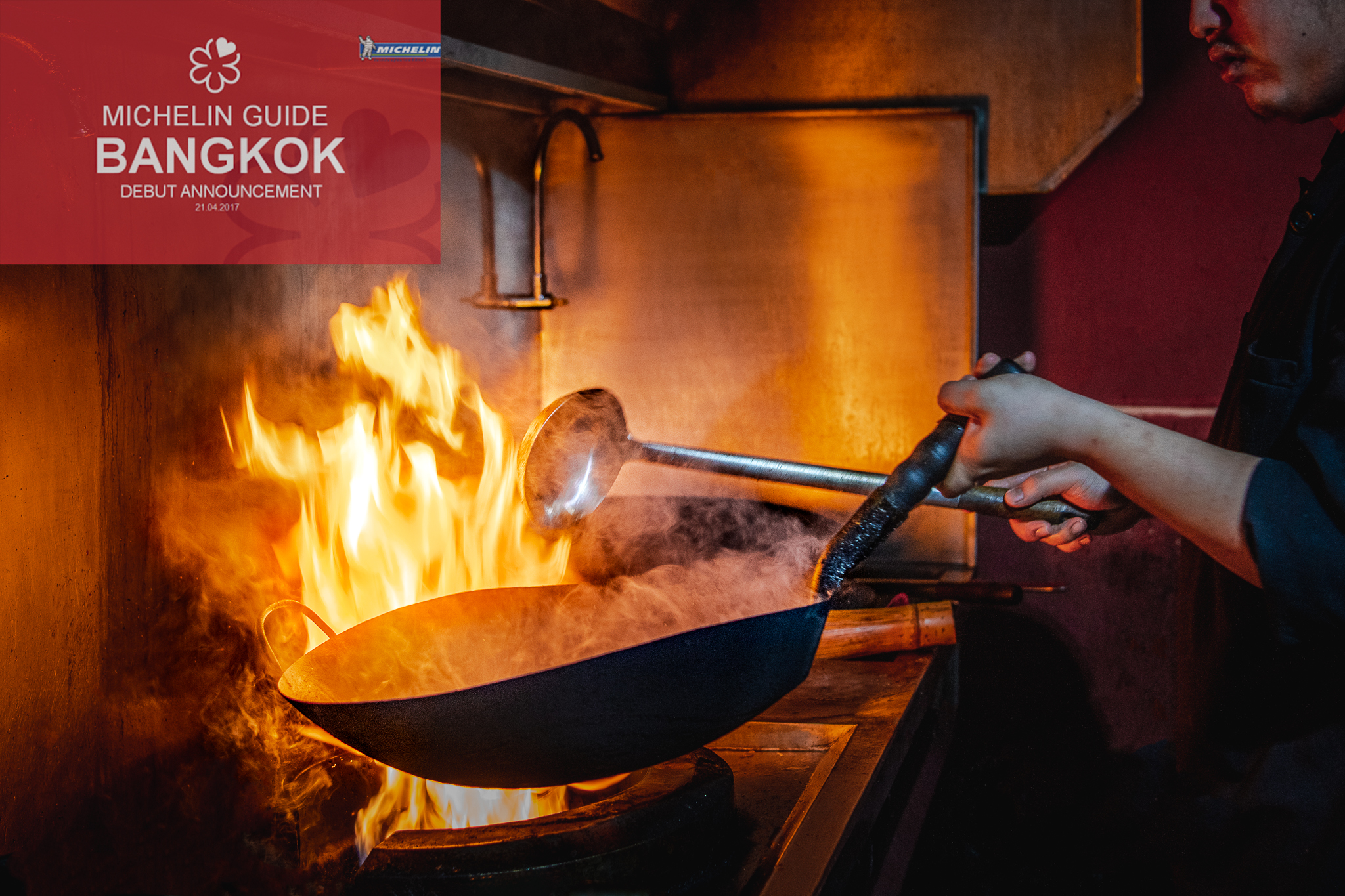 Top 10 Bangkok Michelin Bib Gourmand Guide 2019
Thai food is recognized for its exotic offerings and out-of-the-world taste. A majority of the tourists from all across the world to indulge in the ever-so-tantalizing Bangkok Street Food, and it has amassed popularity among the international tourists. The Bangkok Street Food is known for its spicy taste, erratic combinations, smokiness, and cultural aspect.
The inauguration of Bangkok Michelin Bib Gourmand Guide has won the hearts and approval of the tourists, and they are continuously making plans on visiting the food street to relish themselves to the most delightful and delicious meals that they could find in Bangkok Street Food. The Bangkok Michelin Bib Gourmand  Guide 2019 covers all the must-visit that you should visit during your stay in Bangkok.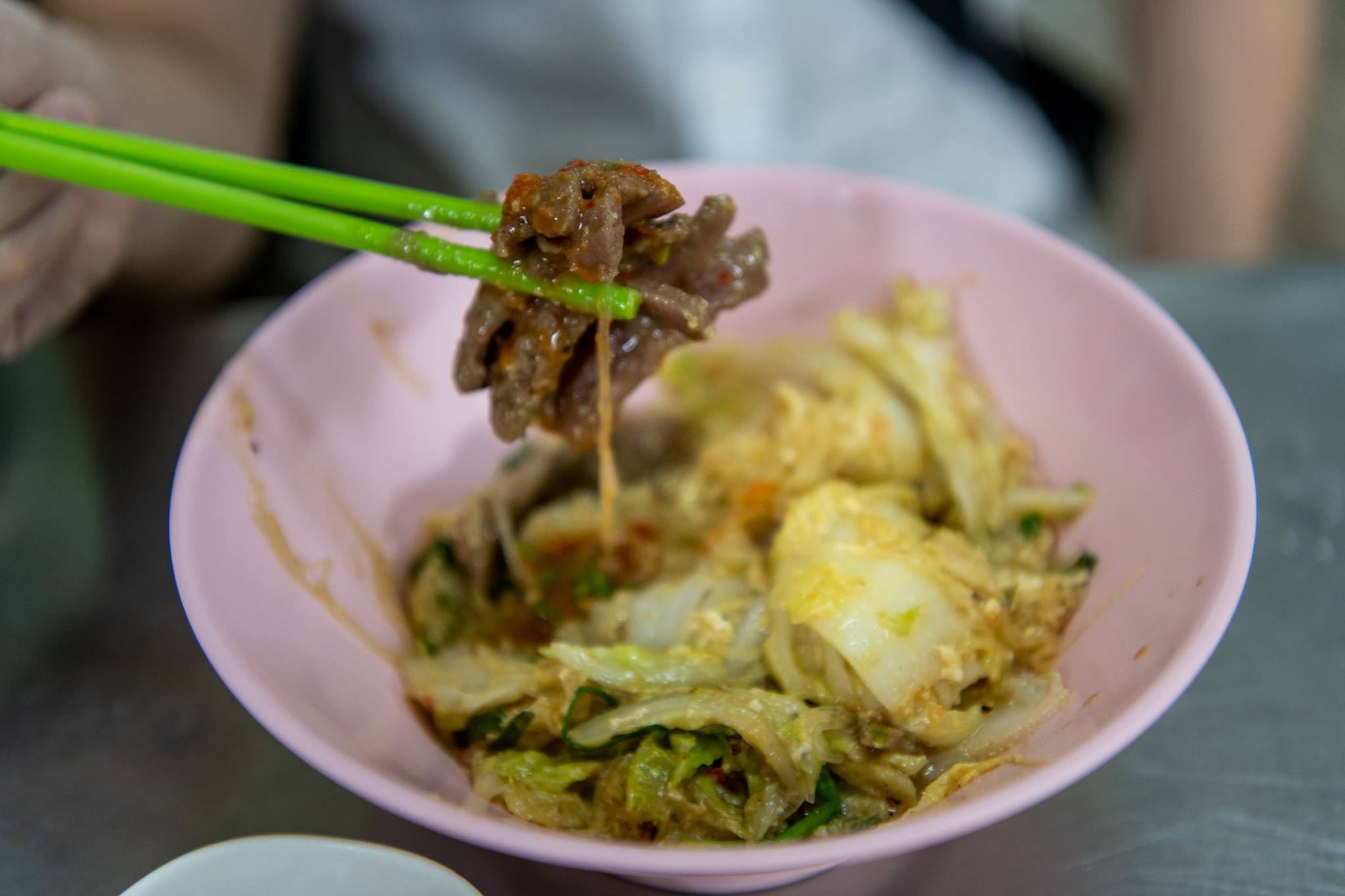 1. สุกี้มาเวอริก ( Suki Maverick )When visiting Bangkok, you wouldn't expect Japanese food being served to you in the streets recommended by Michelin Bib Gourmand Guide. Suki Maverick has gained popularity for its sukiyaki beef with fried glass noodles served with a sauce made from eggs. Alternatively, you can also ask for chicken, pork, or seafood as a substitute for beef.
The chefs pride themselves on marinating the beef to perfection, and the succulent taste of the meat would keep the visitors coming back for more. The taste of Suki Maverick is juicy enhanced with a smoky flavor. The woon sen noodles served along with the meat has the right amount of consistence to appease your taste buds. The dipping sauce served alongside makes an absolute delight, which adds a hint of richness to the meal.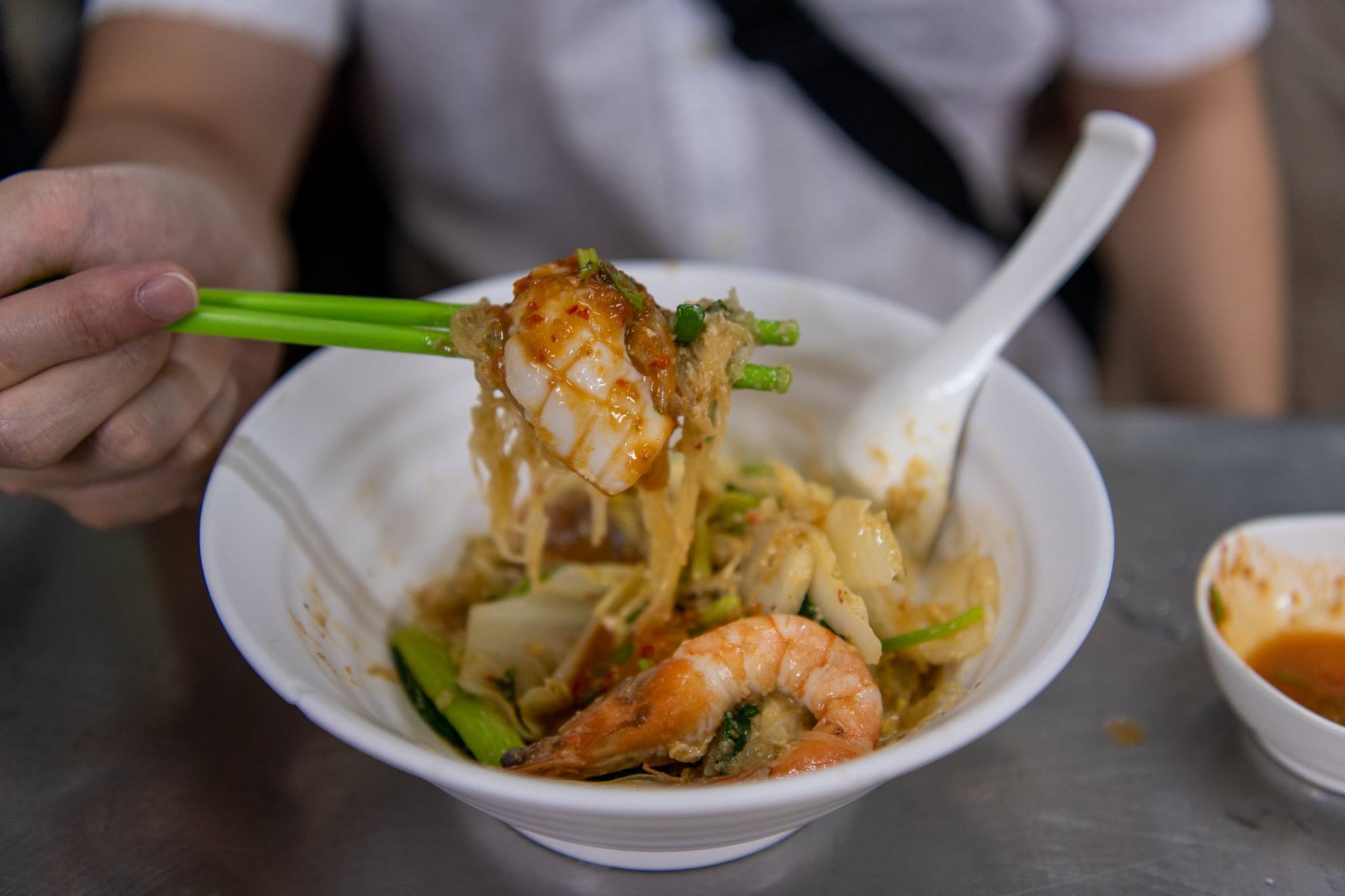 2. สุกี้เอลวิส ( Elvis Suki )
If you couldn't get enough of Suki Maverick, we urge you to visit Elvis Suki, and indulge in its sukiyaki beef to satiate your appetite. The eatery is located in Michelin, and it prides itself on using a similar recipe for the last 30 years to surprise its guests. We urge you to order the suki with the special chef soup, and it would tantalize your taste buds to no ends.
The shophouse in Michelin Bib Gourmand Guide features a fruit smoothie bar, where you can order fresh and delectable smoothies if you are not in a mood for something heavy. The woon sen noodles served along with suki has the right amount of spices to it, and you can add sauces to improve the taste of the dish.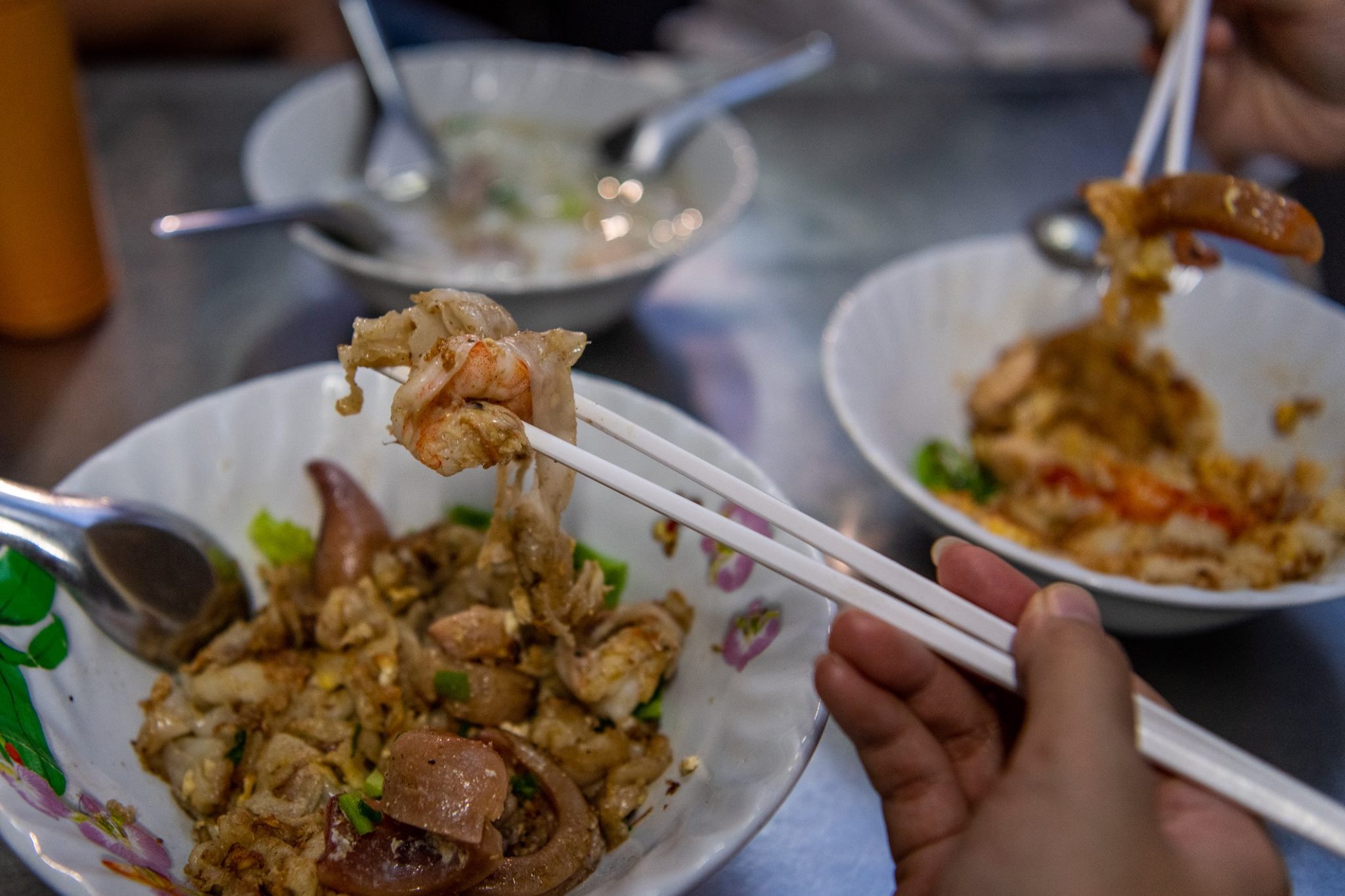 3. คั่วไก่สวนมะลิ (Kua Kai Suan mali)
If you are looking for a Bangkok Street Food that offers stir-fried chicken noodles to its guests, we would recommend you to visit Kua Kai Suan Mali. The chicken is marinated and cooked to perfection, and it is soft enough to surprise your taste buds. The noodles are a wonderful combination of crispy and soft, and it is definitely the favorite and most recommended meals by the natives of Bangkok.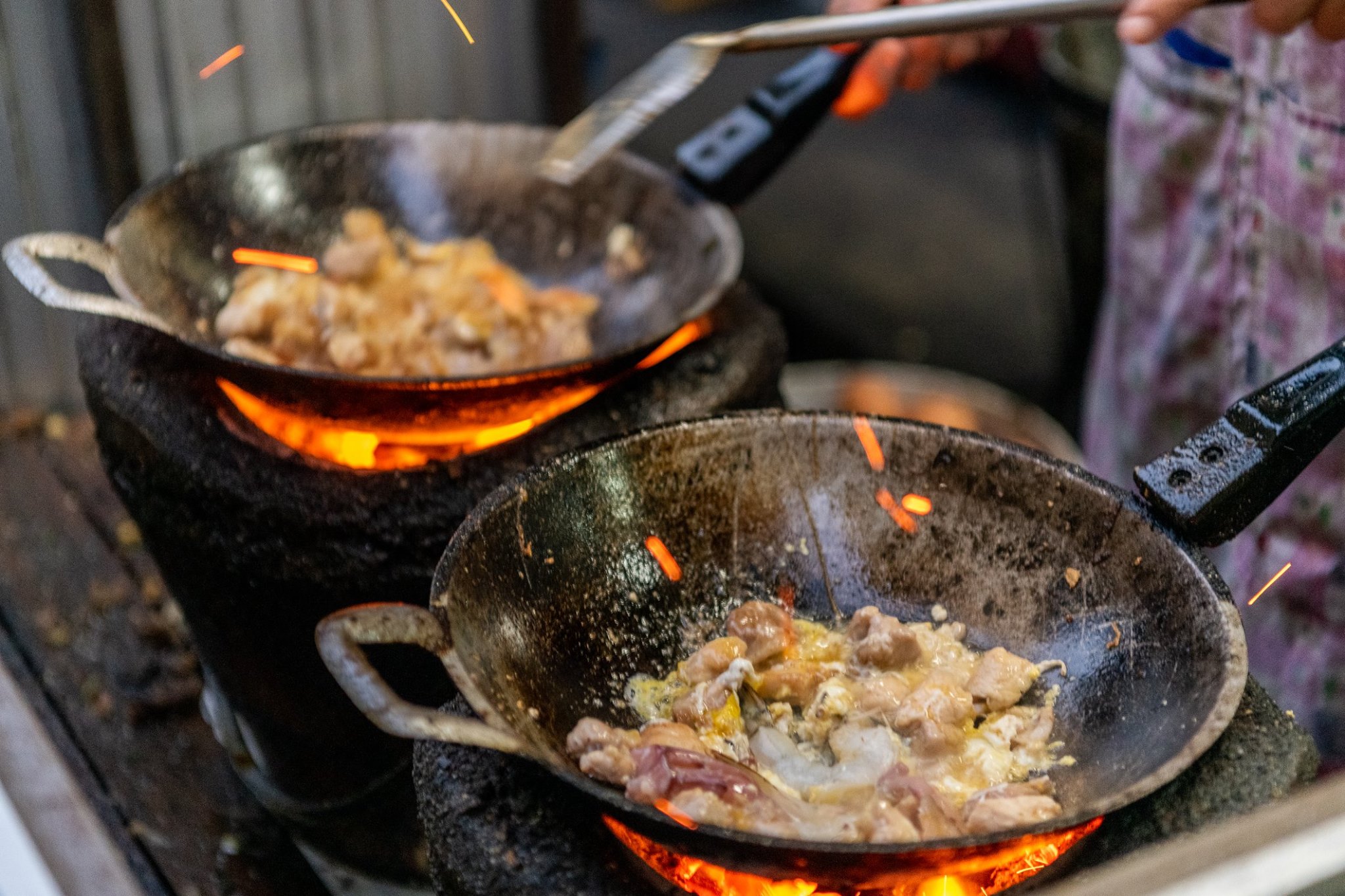 The chefs pride themselves on using white pepper, soya sauce, and sugar to enhance the flavor of the noodles. You can also ask for oyster sauce to the meal, or you can ask for an egg to add variety to the dish. You can also add a combination of sauces for improving the taste and texture of the meal.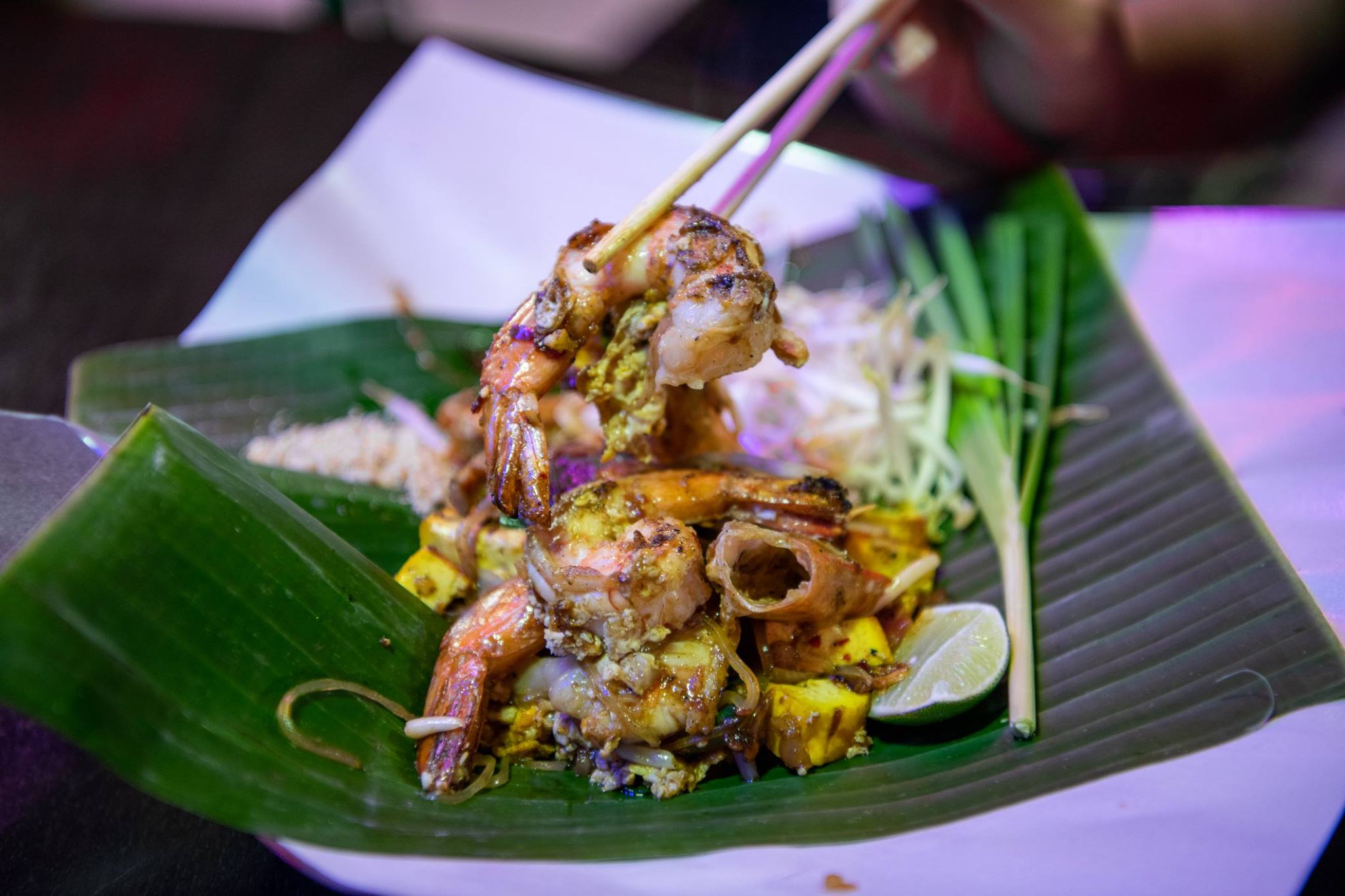 4. ผัดไทยไฟทะลุ (Phad Thai Fai Ta lu)
The famous shop-house in the Michelin Bangkok Street Food is widely acknowledged for offering the smokiest pad Thai in Bangkok. The place is a quintessence for flavor, combinations, smokiness, ambiance, and much more, which makes it one of the top spotted places in the Michelin Bib Gourmand Guide. The pad Thai is prepared in a wok, and the chef uses intense and real flames to add a rich layer of smokiness and flavor to the meal.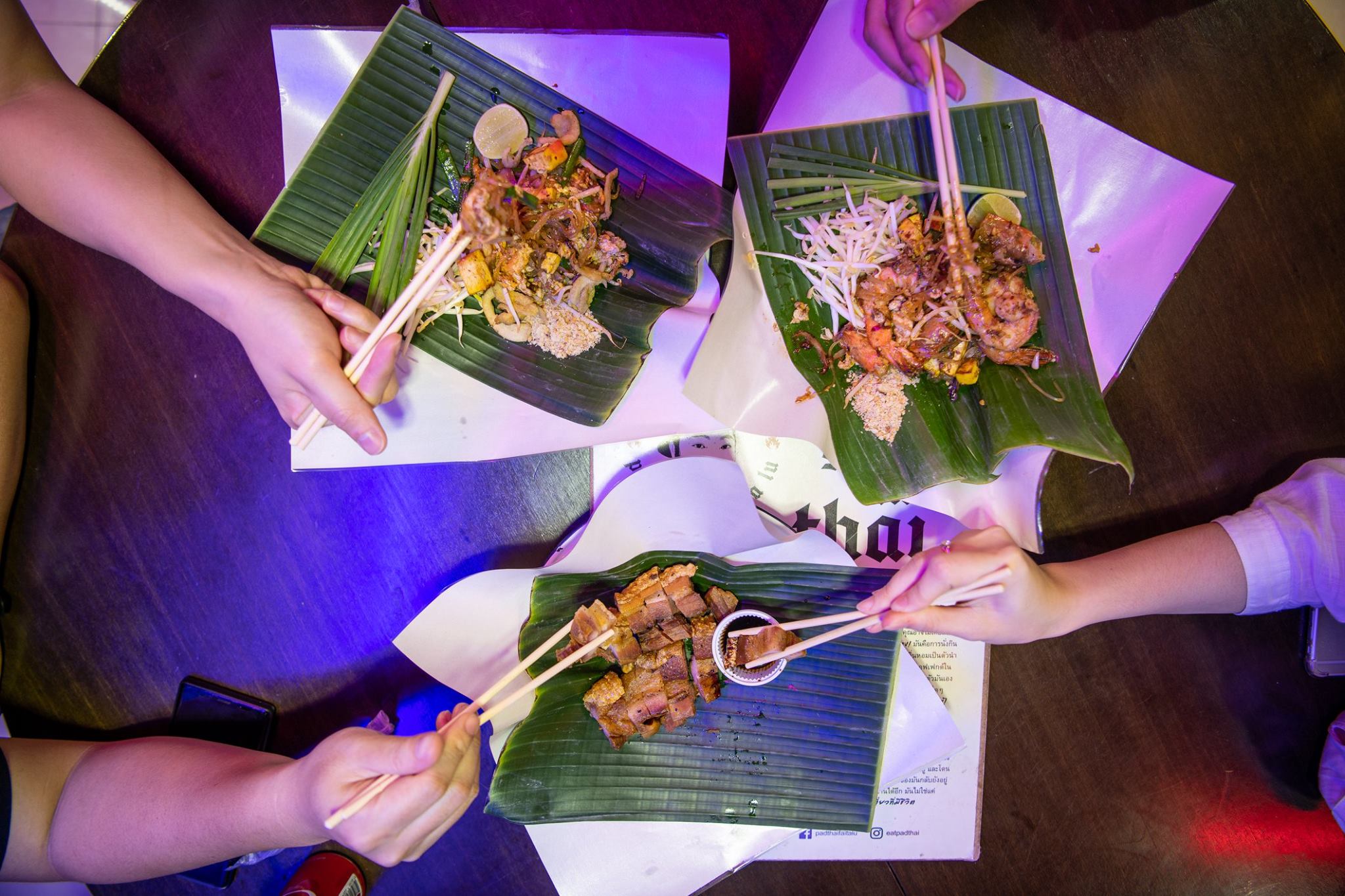 The recipe used for preparing pad Thai is legendary—the chefs use GMO-free ingredients and quality protein for adding a health value to the meal. The Berkshire pork is definitely the most sought out meal in the menu, and it is known for its rich and savory goodness.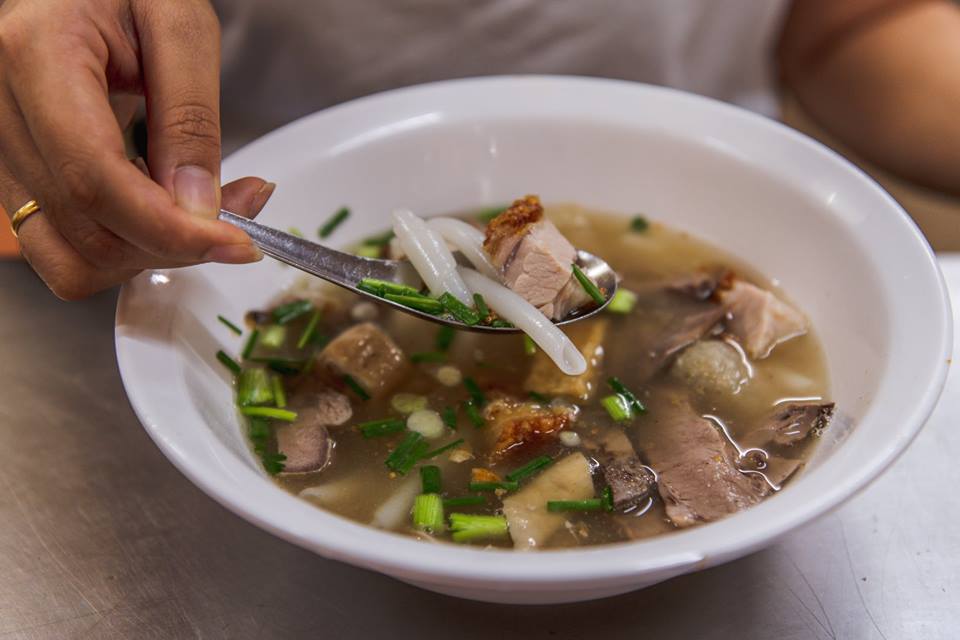 5. ก๋วยจั๊บมิสเตอร์โจ (Guay Jab Mr. Joe)
We introduce Guay Jab Mr. Joe as one of the famous shop-houses in the Michelin Bib Gourmand Guide, Bangkok Street Food, which is applauded for its rice noodle rolls. The place specializes in offering a variety of Thai Chinese soup dish of rice noodle rolls. The meal is known for its porky peppery broth, and it is further enhanced by pork organs and crispy pork belly.
The pork provided with the meal is crispy and it is filled with a delectable layer of soft pork and sauces. You can also ask for rice noodle soup (guay jub) or pepper broth for adding variety to the meal. The place is open from morning and it runs open until late afternoon.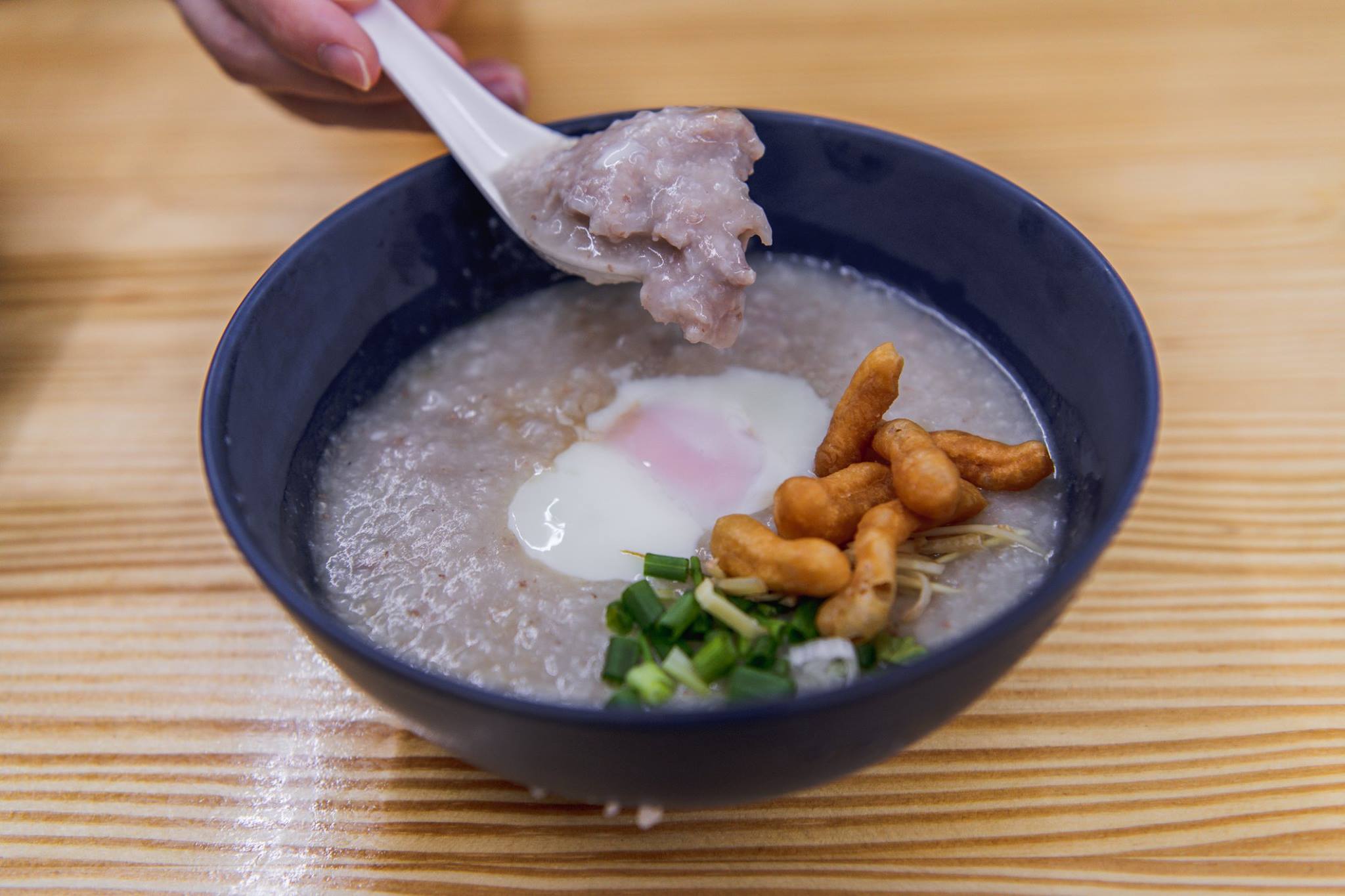 6. โจ๊กปรินซ์ (Jok Prince)
If you are looking for exclusive places for Bangkok Street Food experience to satiate your appetite then, it cannot get any better than visiting the Jok Prince eatery. The place has earned recognition for its delectable porridge, mouth-watering congee, and you can also find simple rice soup here that is served with pork.
We believe that congee makes the ultimate comfort food in the Asian community, and you will find the shop-house at the famous Michelin Bib Gourmand Guide. The rice porridge is served with raw egg, century egg or, minced pork balls to tantalize your taste buds.


7. ก๋วยเตี๋ยวหมูรุ่งเรือง (Guay Tiew Rung Ruang)
Guay Tiew Rung Ruang makes a central spot in Bangkok Michelin Bib Gourmand Guide, and it provides it visitors with clear minced pork soup and tom yum broth. Each bowl is further garnished with homemade fish balls, and it has an excellent fish flavor and extraordinary texture.
8. สว่าง บะหมี่ก้ามปู (สี่พระยา) (Sawang Crab Claw Noodle, Si Phaya)
Sawang Crab Claw Noodle offers you the noodle dish that difference from others Bangkok Street Food stalls. Here you will find Bamee or Egg Noodles topped with giant crab claw and crab meat. We recommended you to order dry noodle with hot broth as side dish which let you enjoy the real taste of egg noodle with fresh crab claws.
Besides Michelin Bib Gourmand, this Bangkok Street Food stall also received reward from Shell Shuan Shim Award, the famous Thai food hallmark. This also guarantees that you will not be disappointed stop by this place.
9. ตั้งซุยเฮงโภชนา ก๋วยเตี๋ยวเป็ด (Tang Sui Heng Phochana, Roasted Duck with Egg Noodles)
In Thailand you can find various style of noodles, we recommend you not to miss this place. Tang Sui Heng Phochana offers you egg noodle served with choices of stewed goose or duck in a clay pot. With this hot clay pot will keep the dish warms until you finish the meal. Our favourite dish is stewed goose leg in clay pot, eat with spicy sour sauce.   
10. โกอ่าง ข้าวมันไก่ประตูน้ำ (Go Ang Kao Mun Kai Pratunam, Hainanese Chicken Rice)
Go Ang has serves Thai style Hainanese Chicken Rice. This place located 5 minutes walk from Platinum Shopping mall in Petchburi road. The secret that made this place popular over 50 years also brought Michelin Bib Gourmand to this place is humble touch of chicken and aroma rice are the perfect combinations we'd tell you not to miss. You can enrich the meal with side soup from chicken broth and dip your chicken with black soy sauce.
The Michelin Bib Gourmand is applauded for its larger-than-life ambiance; however, the place is always jammed with traffic and people, which would make it a hassle to take a car to visit this place. For all foodies who want to experience the Michelin Bib Gourmand of Bangkok, we urge you to let us take you to local-selected Michelin Bib Gourmand places with our packages also get to know Bangkok with very insightful guide, so we could take you through the Bangkok Michelin Bib Gourmand Guide without any problems. You can find out more information about Sawasdee Michelin Food Tour here.