Bangkok Street Food Guide
If you are travelling to Thailand for your vacation then, we urge you to indulge in the Bangkok Street Food. The Bangkok Street Foods provide an array of delicious, traditional, cultural, and affordable meals. If you want to experience the lifestyle and culture of Bangkok, you can always start with visiting the Bangkok Street Food. While the names of the eateries, appetizers, main entrees, and desserts may sound daunting to some people—they are nonetheless delicious, scrumptious, succulent, and it would make you coming back for more. We have prepared a list of best Bangkok Street Food, where you can visit to experience the delicacies of Bangkok and traditional sweets and drinks of Bangkok.

We believe that street food is certainly the quintessence of visiting Bangkok. You can visit the Chinatown in Bangkok, and you will find a number of food stalls serving exotic and native meals to the tourists and visitors of the city. You will come across a number of street vendors serving the guests. The places and stalls are open around the clock, and you would be served freshly cooked meals each time you visit a stall.

The Bangkok street food comes in several semblances—it might be served by a humble vendor running a cart on the verge of the road or, it could be a traditional shophouse, speaking praises of the Bangkok heritage and culture. We have prepared a compelling list of compelling Bangkok Street Food, and you should definitely visit when visiting Bangkok:
ตี๋เย็นตาโฟ (Tee Yentafo)


You will come across a variety of noodle dishes when visiting Bangkok and Yen Ta Fo makes an excellent and pink noodle dish in Bangkok. Its popularity is right on par with the boat noodles, and it is famous amongst the connoisseurs of exotic food. You can eat the Yen Ta Fo in combination with a variety of rice noodles, we would recommend opting for sen yai, the wide-rice noodles to supplement the taste and offerings of the meal.




One of the most interesting things about indulging in a bowl of Yen Ta Fo includes that it allows the devourer to select from an array of toppings to improve the taste of the meal. It may include fish balls, chunks of water morning glory and pork, fried tofu and squid, crispy chips that you may add to this dish. Also, you can choose from fermented fish sauce, soybean paste, pepper, vinegar, chillies, and other sauces to improve the flavor of the meal according to your likings.
Open Hours: Everyday, 17.30-01.00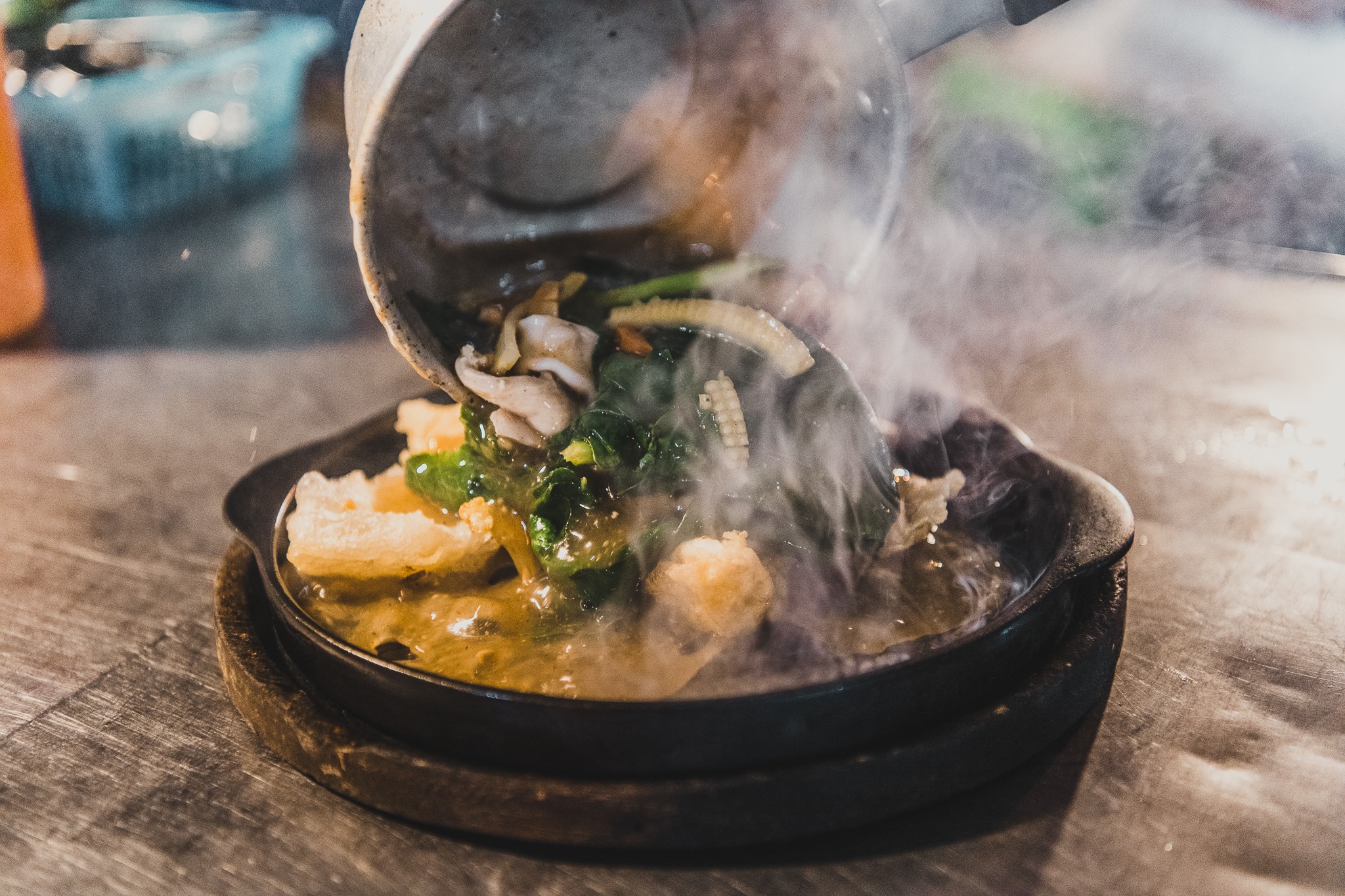 กะทะร้อนเยาวราช (Porn Lamai hot sizzling plate)


When visiting Bangkok, you shouldn't miss out on visiting Porn Lamai, a famous Bangkok Street Food vendor. You are offered with a hot sizzling plate, where the server pours thick gravy over stir-fried egg to provide you with an exotic and freshly-cooked meal. The meal has a fancy ring to it and it tastes scrumptious. Visiting Porn Lamai would make an excellent touring experience for you, and its atmosphere keeps you wondering the cultural and historical background of this place. You should definitely try Porn Lamai, when visiting Chinatown, Bangkok.




Porn Lamai has earned recognition for its Hoi Tod, which is a composition of soya beans, mussels, and omelet served on a cast iron plate. Also, you should also try Radna, which is a mouth-watering combination of vegetables, chicken, squid, and prawns serves on the iron dish. When the server will bring the meal to your table, it would pour hot and sizzling gravy on the meaty combination to tantalize your senses. We would also recommend you to try Kyua Taew Kua Krob, which is a combination of stir fried crispy noodles and stir fried taro snacks when visiting this eatery in Bangkok.




This famous Bangkok Street Food stall was highly popularized by international tourists after Gordon Ramsay paid a dedicated visit to it. You will find dishes that include gravy noodles cooked on a volcanic hotplate (rad na phu khao fai), stir-fried fish snacks (taro kua), crispy stir-fried fish snacks (taro kua kee mao).
Open Hours: Closed Monday, Tuesday-Saturday 18.00-02.00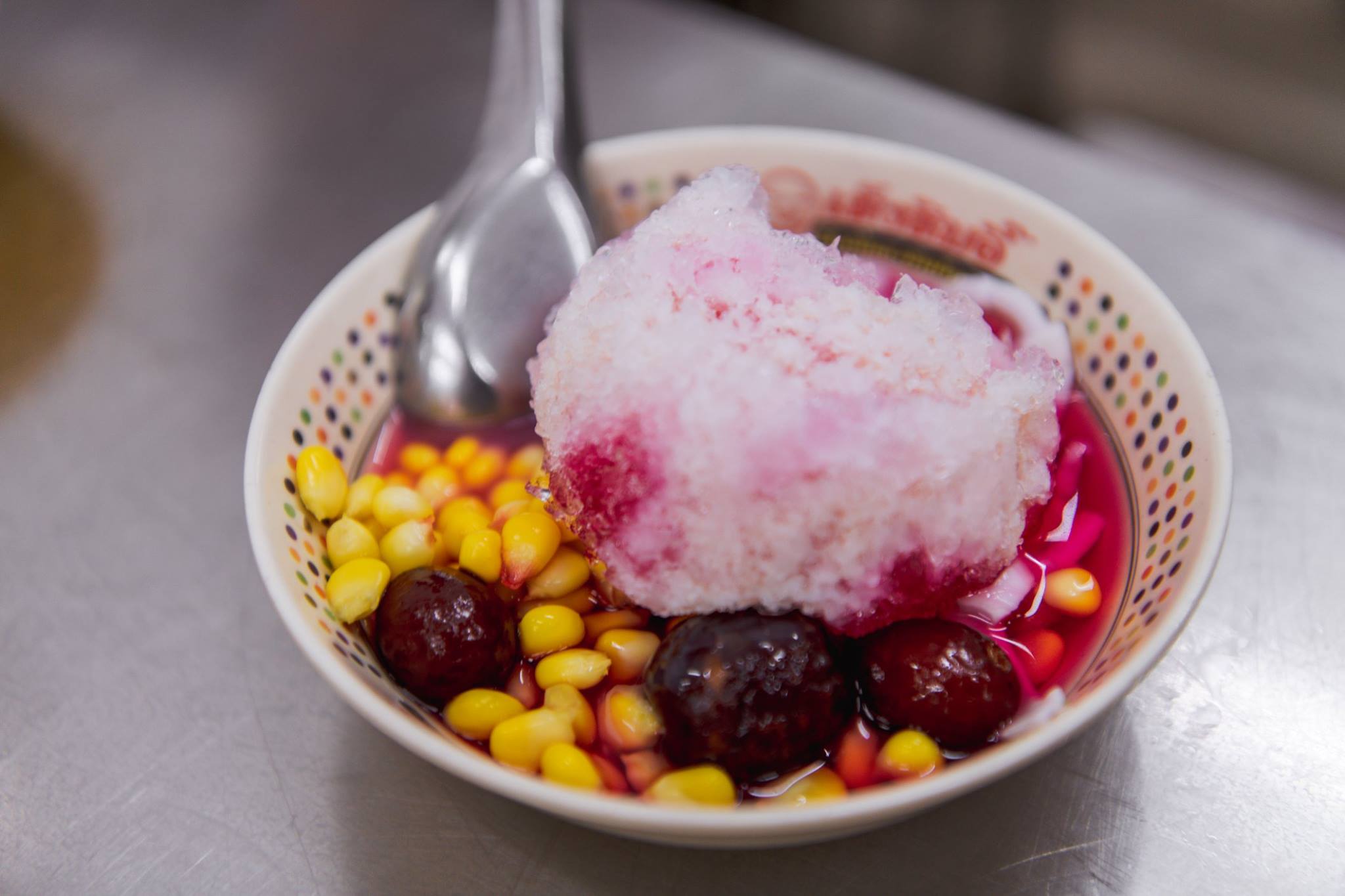 เซงซิมอี้ (Cheng Sim Ei)


Cheng Sim Ei is one of the popular restaurants in Bangkok. It is located all over the downtown area of Bangkok. The eatery is celebrated for its authentic taste, captivating ambiance, amicable staff, and its most famous Thai dessert, known as Cheng Sim Ei, which serves with Barley, Red bean, Fava bean, Coconut jelly, Jujube, Ginkgo, Lotus root, Round flour in Longan syrup and topped with ice shaved.
Open Hours: depends on branch, normally open everyday from 11.00-24.00
มนต์นมสด (Mont Nomsod)


Last but, not the least—we urge you to visit Mont Nomsod where you would a number of authentic Thai baked goods and beverages.  This shop-house offers few of the best sweet meals, and it holds a rich history over 50 years ago. Mont Nom Sod has become a famous place where the visitors can rejoice themselves to warm bread and fresh milk to satiate their cravings also well known for bread and milk menu due to their unique recipe, especially for their signature menu "Steamed bread dip with egg or pandan custard" drink with fresh milk which you will eat out house and home.
Open Hours: everyday, 14.00-23.00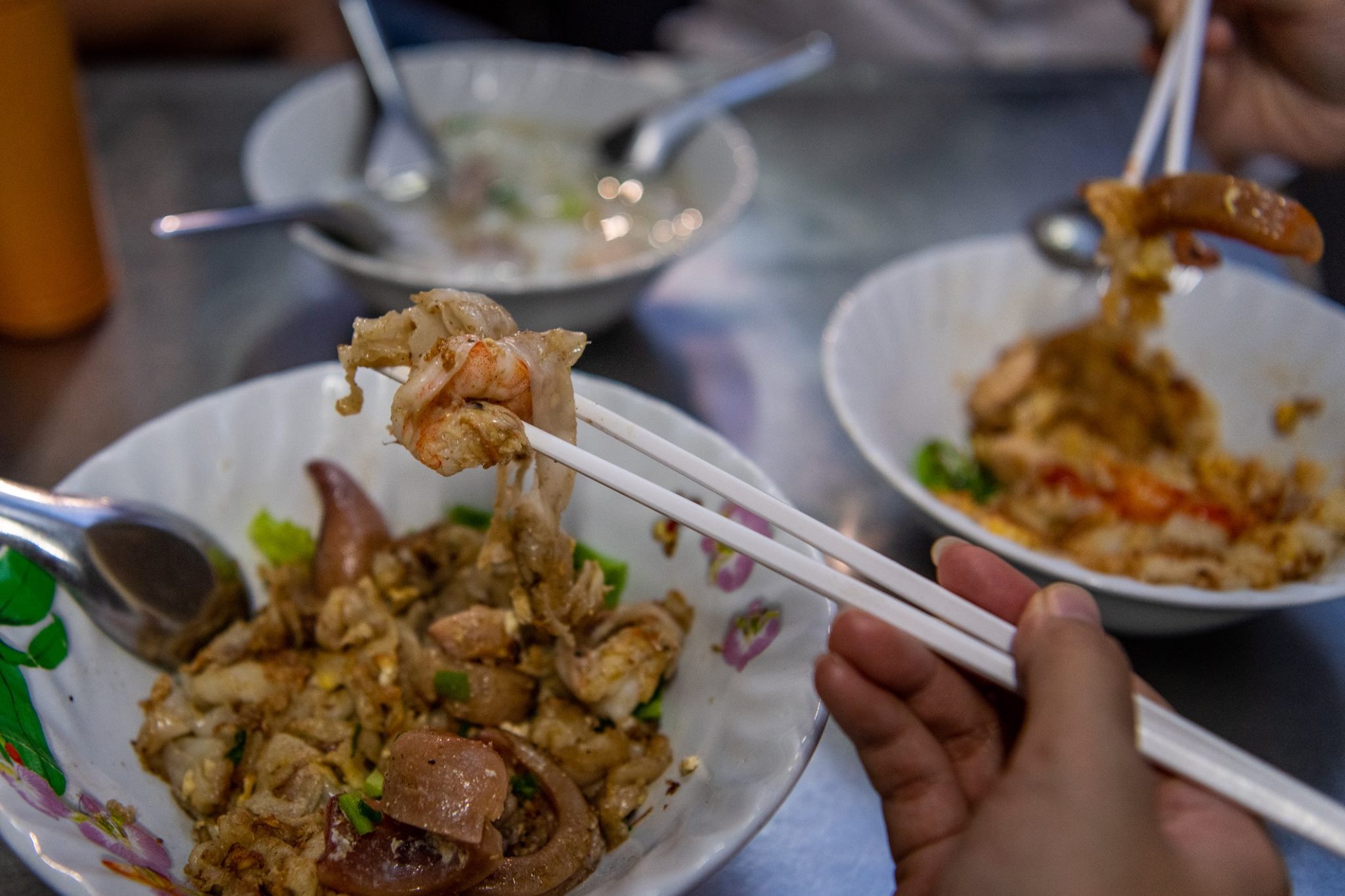 ก๋วยเตี๋ยวคั่วไก่ (Chicken Stir Fried with Rice Noodles, Kuai Tiew Kua Kai)


Chicken Stir Fried with Rice Noodles is a terrific fridge and pantry forage meal, made with your choice of dried noodles, a simple original tasty stir-fry sauce and whatever veggies you can scrape together. This is loaded with self-grow organic veggies and light on the noodles served in stylish presentation.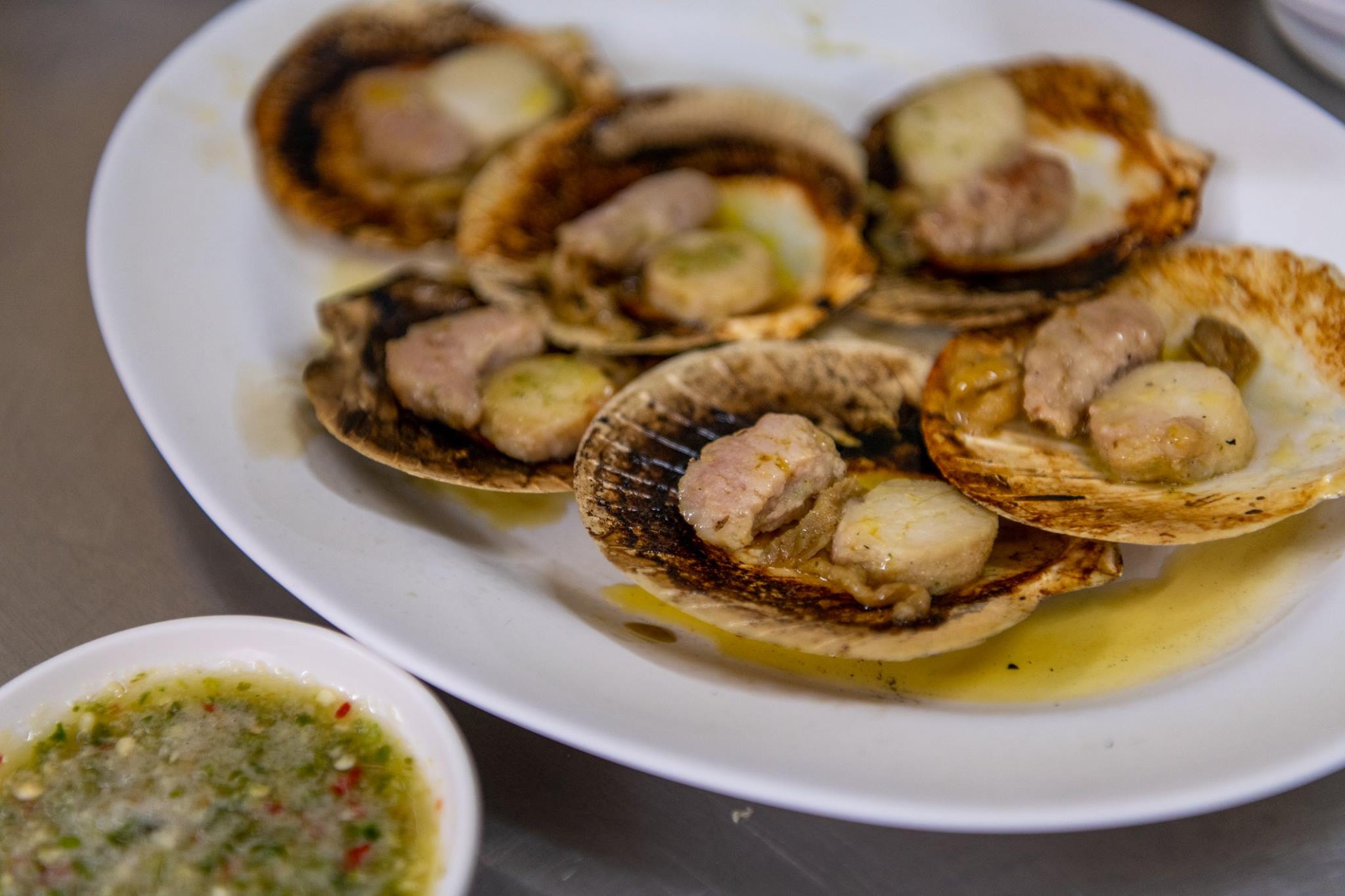 อาหารทะเล (Seafood Restaurant)


If you are a seafood enthusiast then, you will find few of the best and sizzling seafood meals at Chinatown, Bangkok. This place offers you handpicked restaurants where you will find scrumptious and appetizing fish, prawns, shrimps, and crabs along with a plethora of seafood. We will take you to the best seafood restaurant in Chinatown for introducing you to authentic seafood that you can find in Bangkok.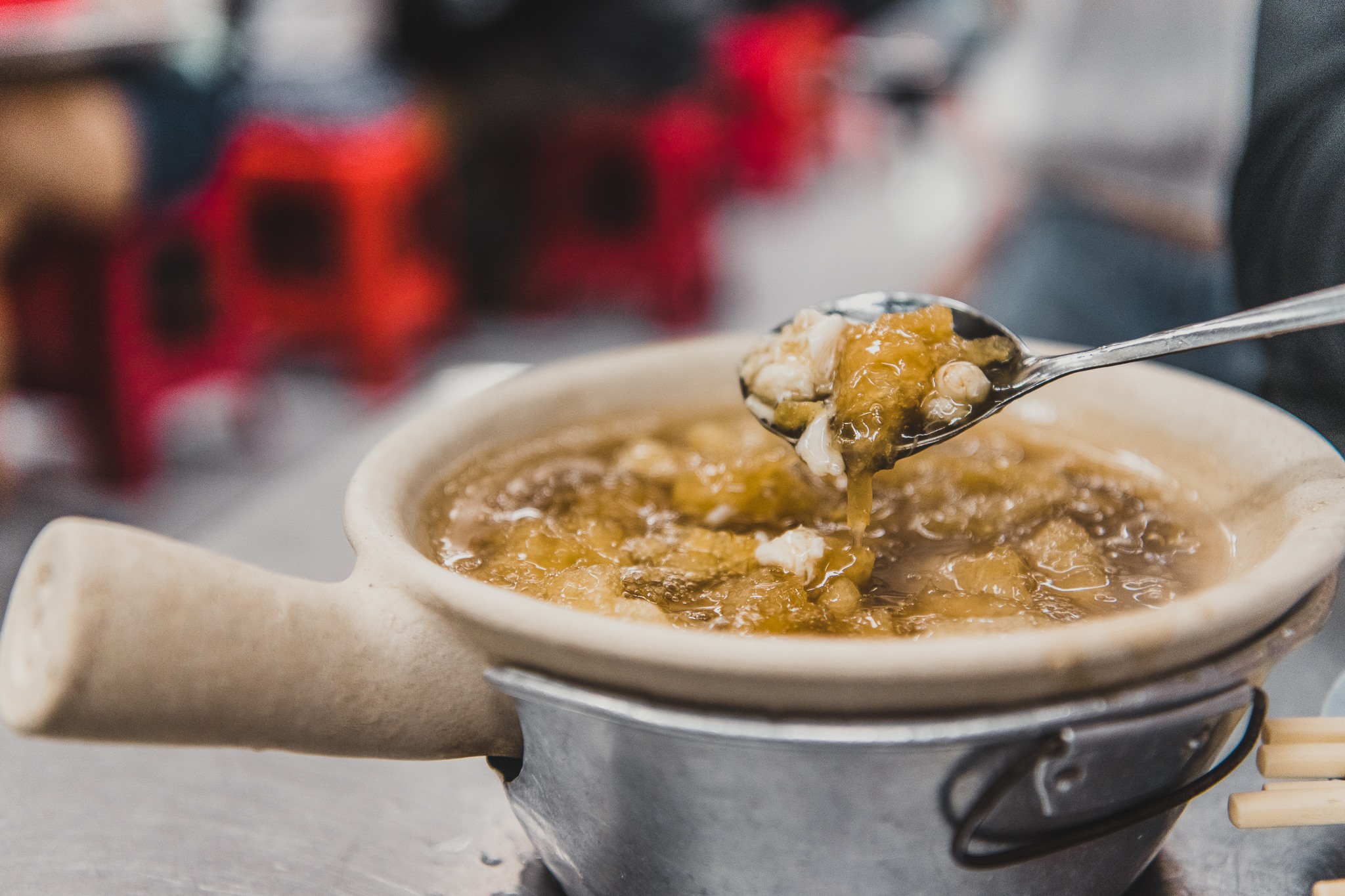 กระเพาะปลาน้ำแดง (Braised Fish Maw in Red Gravy, Kra Pro Pla Nam Daeng)


Braised fish maw is a Chinese medical herb, believing that it is source of collagen and has effectiveness in aging fighting. The texture of Braised Fish Maw looks like sponge or Pork skin which absorbs broth or red gravy perfectly. Braised Fish Maw in Red Gravy contains dried braised fish maw, dried mushroom, fresh bamboo shoot and quail eggs served in hot thick red gravy.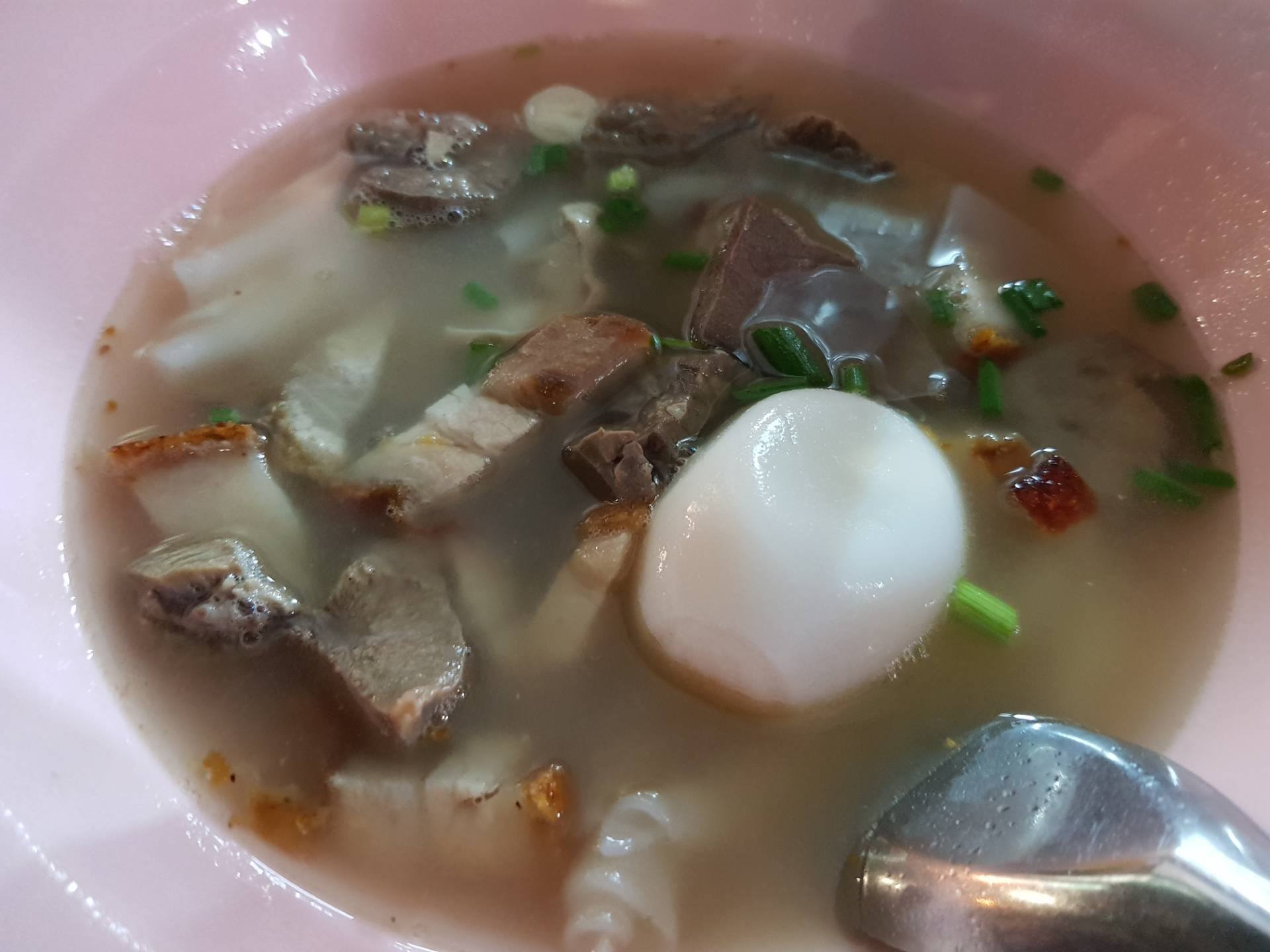 เล็กก๋วยจั๊บ, (Chinese Rolled Noodle with Soup, Lek Guay Jub)


Guay Jub Lek serves Chinese rolled noodle soup. The soup is famous for tantalizing taste buds. Also revitalizing sense you should try during your trip at Chinatown, Bangkok.
Open Hours: Closed Monday, Tuesday-Saturday 18.00-24.00
The Bangkok Street Foods are commonly located in the alleys. It wouldn't be suitable for you to take a car to visit these places. Due the popularity of these places, the streets are always jammed with traffic. We would recommend you to take a Tuk Tuk to enter the food alleys. Also with local guide will help you suggest how to eat Thai food. Get excited about your Bangkok Trip? find out the Bangkok Tuk Tuk Tour that suits to your interest and never miss our recommended Bangkok Street Food too!